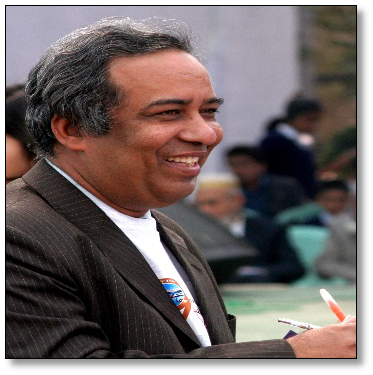 Professor Mohammad Kaykobad, PhD
Contact Information: kaykobad@bracu.ac.bd
Biography: Professor Mohammad Kaykobad currently affiliated with the BRAC University, Dhaka, Bangladesh. He served as a Professor of the Department of Computer Science and Engineering at Bangladesh University of Engineering and Technology (BUET) from 1997 onwards. He was awarded the Gold Medal for contribution to ICT Education by the Bangladesh Computer Society in 2005. In 2006 he won the Bangladesh Academy of Science's Gold Medal for physical sciences. He was a pioneer in introducing competitive programming to Bangladesh. He led the BUET team to the ACM Finals numerous times and his 2000 team finished 11th in the world in 2000. He was awarded the Best Coach Award at the ACM ICPC Finals in 2002. In 2013 he was awarded the Senior Coach Award at the ACM ICPC Finals in St. Petersburg. He was also responsible for starting the Math Olympiad and Informatics Olympiad and Science Olympiad in Bangladesh. He has worked as a Director of the Dhaka and Chittagong Stock Exchanges for many years and is a member of the Academic Councils and Syndicates of several universities. Dr. Kaykobad was a Visiting Professor at the Department of Computer Science and Engineering, the Chinese University of Hong Kong during the years 2000 and 2001.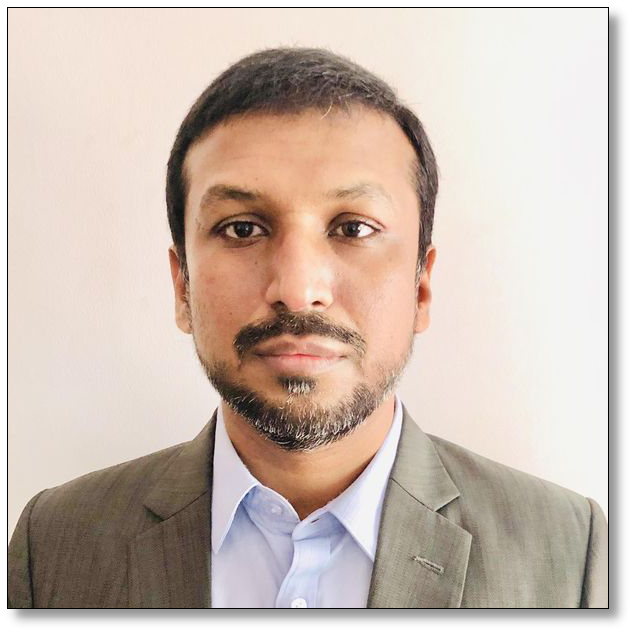 Prof. Dr. Khandaker Abdullah Al Mamun
United International University
Dhaka, Bangladesh
Contact Information: mamun@cse.uiu.ac.bd
Abstract: Healthcare is a basic need of humans. However, it is the biggest challenge in a developing country, where many people are not getting basic healthcare due to lack of systems and resources. On the other hand, healthcare is about to enter a period of rapid transformation by utilizing Fourth Industrial Revolution Technologies. Longevity and the advance of new technologies and discoveries – as well as innovative combinations of existing ones – are among the many factors pushing patient empowerment, which is fundamentally changing how we prevent, diagnose and cure diseases. Rapid growth of digital technology plays a big role in the healthcare system and helps to predict future health consequences and utilize preventive measures to protect and improve quality of living. Digital Health is transforming the healthcare landscape in Bangladesh using it's end-to-end comprehensive multi-layered scalable digital healthcare platform by connecting over 3.3 Million people with health services, early diagnosis, health education & referrals for intervention to achieve Health Inclusion (UHC) for SDG. In response to the COVID-19 pandemic, digital health played a significant role to reduce the transmission. It starts from identifying high risk individuals in the population to connecting them with healthcare facilities for sample collection & testing to tracing, monitoring COVID positive patients to finally determining the outcome of a patient. All of this data can be available on AI driven data analytics dashboard for real time monitoring & resource planning. Through utilizing technologies, we can create the provision of access to healthcare in remote areas for bringing upon change and creating impact by saving lives. The talk will discuss on Digital Health Inclusion for achieving Universal Health Coverage towards SDG in Bangladesh. It will also highlight on research, innovation and commercialization experiences on healthcare problems and solutions as well as implementation in Bangladesh.

Biography: Prof. Khondaker A. Mamun is the Founder and Director of the Advanced Intelligent Multidisciplinary Systems Lab (AIMS Lab) at United International University (UIU). He holds Ph.D. in Computer and Biomedical Engineering from University of Southampton, UK and Postdoctoral Research Fellowship from University of Toronto, Canada. He is a Professor of Digital Health at the Department of CSE, UIU, Bangladesh. He has published more than 130 peer reviewed international journal and conference articles. He has invented and implemented a number of digital healthcare services models for developing countries. He also holds a number of patents. His research and innovation have been featured in a number of local and international news outlets including New Scientist and BBC. His contribution in the innovation and sustainable development is recognized internationally and by the government of Bangladesh. Currently, Prof. Mamun is leading more than 10 national and international research projects in AIMS Lab. Prof. Mamun is the founder of CMED Health (www.cmed.com.bd), a startup that commercialized from research and focuses on health inclusion through digital platform and currently serving over 3 million people in Bangladesh and working to attain SDG 3 through achieving universal health coverage(UHC). He received many national and international awards. He is the organizer of the first medical engineering conference, MediTec 2016, first and second International Neuroscience School (IBRO APRC 2017 and 2019) in Bangladesh. He also introduced first Deep Brain Stimulation surgery for Parkinson's patients in Bangladesh. Prof. Mamun is the contributor and topic driver of WHO/ITU Focus Group on AI for Health (FG-AI4H), Technical Working Group member for developing Digital Health Strategy 2020-2025 for the Government of Bangladesh. He is also a national consultant for information system and data management for health system of MTR of 4th HPNSP, Ministry of Health and Family Welfare, Government of Bangladesh.
Title: Fourth Industrial Revolution for Healthcare Innovation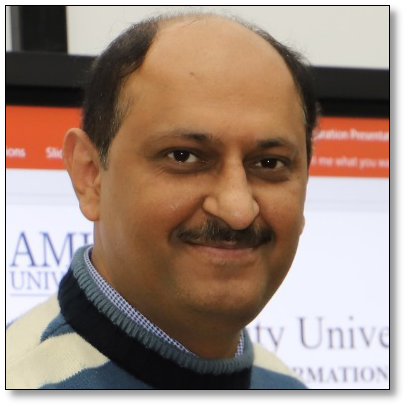 Prof. Dr. S. K. Khatri
Director of Campus Amity University Tashkent, Uzbekistan
Amity University, India
Contact Information: skkhatri@amity.edu, sunilkkhatri@gmail.com
Biography: Fellow of IETE, Sr. Life Member of CSI (India), IEEE (USA), IASCSIT (Singapore) and Member of IAENG (Hong Kong). Secretary in Society for Reliability Engineering, Quality and Operations Management (SREQOM), India, Convener, MDC & Member, IEEE UP Section (India) Executive Council, Past Vice-Chairman of CSI Noida Chapter and Honorary Member in Governing Council of Delhi Chapter, 3E Innovative Foundation. Conferred with Honorary Visiting Professorship by Data Analytics Institute, University of Technology, Sydney, Australia in Oct, 2015. Recognition of being listed in Marquis Who's Who continuously for last seven years. Twelve edited books, 13 patents filed, nine special issues of international journals, six chapters and published/presented more than 225 papers in international and national journals and proceedings. Organized more than 40 international/national conferences/workshops/training programs and was involved in more than 50 international/national conferences in Dubai, Singapore, Russia, China, Korea, UAE, Vietnam, Bangladesh and Serbia apart from India. Editor of International Journal of Systems Assurance Engineering and Management (IJSAEM), Springer Verlag. In Editorial Board of several Journals from USA, Egypt, Hong Kong, Singapore and India. Areas of research are Software Reliability and Testing, Data Analytics and Pattern Recognition.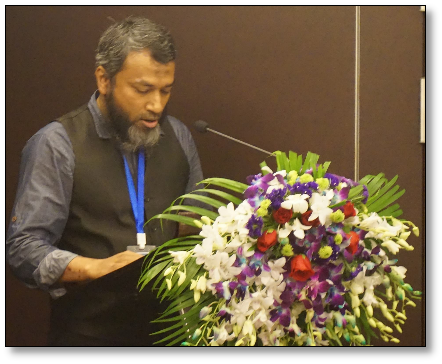 Prof. Dr. M Sohel Rahman
Bangladesh University of Engineering and Technology,
Bangladesh
Contact Information: sohel.kcl@gmail.com
Abstract: Covid-19 pandemic, caused by the sars-cov-2 strain of coronavirus, has affected millions of people all over the world and taken thousands of lives. In this brief talk, we will present two research work where Computational Intelligence have been successfully applied in COVID-19 research. With the non-therapeutic preventive measurements, scientific efforts are currently focused, mainly, on the development of vaccines and pharmacological treatment with existing drugs. Summarizing evidences from scientific literatures on the discovery of treatment plan of COVID-19 under a platform would help the scientific community to explore the opportunities in a systematic fashion. We mined the information from publicly available scientific literature and related public resources. We employed an automated literature mining and labelling system through a novel approach to measure the effectiveness of drugs against diseases based on natural language processing, sentiment analysis, and deep learning. Based on the literature mining, we identified 1805 diseases, 2454 drugs, 1910 genes that are related to coronavirus related diseases including COVID-19. Integrating the extracted information, we developed the first knowledgebase platform dedicated to COVID-19, which highlights potential list of drugs and related biomedical entities. In parallel, we present here an analysis pipeline for hCov genome sequences leveraging the power of machine intelligence and uncovered what remained apparently shrouded by raw data. In a nutshell, our analysis pipeline comprises phylogenetic analysis on strains of this novel virus to track its evolutionary history among the countries uncovering several interesting relationships, followed by a classification exercise to identify the virulence of the strains and extraction of important features from its genetic material that are used subsequently to predict mutation at those interesting sites using deep learning techniques.

Biography: Dr. Sohel Rahman is a Professor of CSE, BUET. He had worked as a Visiting Research Fellow of King's College London, UK during 2008-2011 and again as a Visiting Senior Research Fellow there during 2014-15. He is a Senior Member of both IEEE and ACM. He is also a Peer-review College Member of EPSRC, UK. He was a recipient of Commonwealth Scholarship, Commonwealth Fellowship, ACU Titular Fellowship, University College London-Big Data Institute visiting grant, London Mathematical Society Visiting Grant etc. He is also a recipient of the Bangladesh Academy of Sciences Gold Medal and UGC Award. He has led projects funded by British Council, Microsoft, UGC-World Bank, ICT Division and BUET. He has so far published more than one hundred peer-reviewed journal papers. Dr. Rahman is an Academic Editor of PLOS One, Associate Editor of BMC Research Notes and had edited special issues as guest editors in different journals. He has also served as Program Committee members in a number of conference series. Dr.Rahman regularly writes reviews at Mathematical Review and ACM Computing Review. He is currently an ACM Distinguished Speaker and IEEE CS Distinguished Speaker. Recently, he has been elected as a Fellow of Bangladesh Academy of Sciences.
Title: How can computational intelligence help in our fight against COVID-19?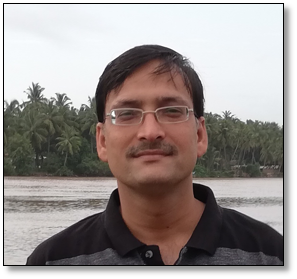 Jagdish Chand Bansal
South Asian University Delhi &
Liverpool Hope University, Liverpool
Website: http://jcbansal.scrs.in/
Email: jcbansal@sau.ac.in

Abstract: If the optimization problem under consideration is highly nonlinear, have multiple optima and the gradient information is not available then use of classical optimization algorithms is not feasible. For these optimization problems, few intelligent random search algorithms exist. These algorithms search the solution stochastically. The intelligence in this random search is inserted by inspiration from the nature. Whether it is ants' foraging behavior or birds' swarming behavior or monkeys' fission-fusion based social structure, the collaborative behavior has inspired researchers to develop swarm intelligence based optimization algorithm. Researchers found that these swarm intelligence based algorithms can efficiently tackle the problems, which are otherwise difficult to solve using traditional optimization algorithms. During this lecture, first swarm intelligence will be explained and then few popular and successful algorithms (Particle Swarm Optimization, Artificial Bee Colony Algorithm, Spider Monkey Optimization) will be introduced. An idea to solve an epidemic (COVID-19) model using nature inspired algorithms will also be shared .

Biography: Dr. Jagdish Chand Bansal is an Associate Professor at South Asian University New Delhi and Visiting Faculty at Maths and Computer Science, Liverpool Hope University UK. Dr. Bansal has obtained his Ph.D. in Mathematics from IIT Roorkee. Before joining SAU New Delhi he has worked as an Assistant Professor at ABV- Indian Institute of Information Technology and Management Gwalior and BITS Pilani. His Primary area of interest is Swarm Intelligence and Nature Inspired Optimization Techniques. Recently, he proposed a fission-fusion social structure based optimization algorithm, Spider Monkey Optimization (SMO), which is being applied to various problems from engineering domain. He has published more than 60 research papers in various international journals/conferences. He has also received Gold Medal at UG and PG level. He is the series editor of the book series Algorithms for Intelligent Systems (AIS) published by Springer. He is the editor in chief of International Journal of Swarm Intelligence (IJSI) published by Inderscience. He is also the Associate Editor of IEEE ACESSS published by IEEE and ARRAY published by Elsevier. He is the steering committee member and the general chair of the annual conference series SocProS. He is the general secretary of Soft Computing Research Society (SCRS).
Title: The Rise of Swarm Intelligence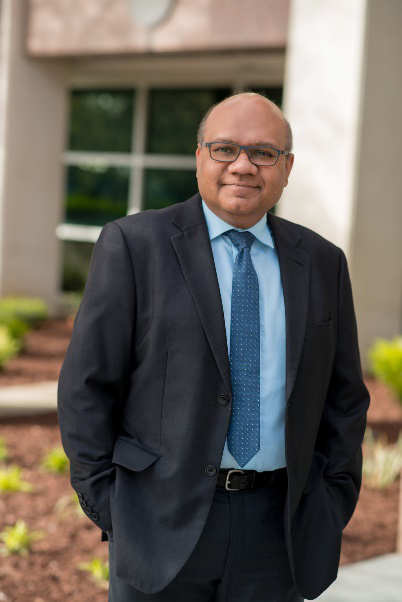 Dr. Fuad Rahman
Founder and CEO,
Apurba Technologies Inc.
Contact Information: fuad@apurbatech.com
Abstract: Building an international Gold-standard Bangla corpus for OCR development and research has been an interesting journey. One of the biggest challenges of Bangla OCR and NLP research and development of commercial applications has been the absence of annotated standardized corpora. It is virtually impossible to assess the current state of affairs in any Bangla research since most papers report their results based on their own datasets and often times than not, these datasets disappear with the students graduating or the teams dismantling—making any benchmarking difficult, if not impractical. Recently, we have made tremendous advances in this aspect as part of an ongoing government funded project. This talk will focus on this ongoing effort and share some experiences. .

Biography: Silicon Valley technologist with deep experience in building cutting-edge Big Data analytics solutions in the healthcare and financial sectors. Extensive background in Big Data modeling and analytics, Natural Language Processing (NLP), computational linguistics, and pattern recognition. Adjunct Professor at Department of Biomedical Engineering at the University of Arizona. Early R&D life spent working on SBIR and ATP/NIST projects – worked with all three branches of armed forces: US Air Force, Navy and Army. For the last eleven years, Fuad has been an entrepreneur with four successful exits under his belt. Widely published with 100+ publications in peer reviewed journals and conferences.
Title: Recent experience in building an annotated Bangla OCR Corpus — Challenges and Opportunities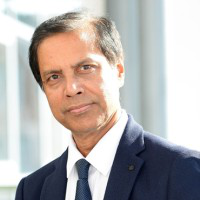 Prof. Dr. Alamgir Hossain
Professor of Artificial Intelligence (SCEDT)
Lead Centre for Digital Innovation
Chair School Research Ethics Sub Committee Teesside University
Contact Information: A.Hossain@tees.ac.uk
Abstract: This interactive session will discuss the potential of AI-enabled technologies for a sustainable economy, particularly for the low and lower-middle-income countries like Bangladesh. Professor Alamgir Hossain will brief the framework of the discussion on AI-enabled research, innovation and development for the important domains. These include challenges in education, health, agriculture and industries that can be addressed using AI in collaboration with our industrial/business partners. This is particularly to demonstrate future opportunities to encourage our young talented students and entrepreneurs. .

Biography: Alamgir received the DPhil degree from the Department of Automatic Control and Systems Engineering, University of Sheffield, UK. He is currently serving as a Professor of Artificial Intelligence (School of Computing, Engineering & Digital Technologies) and Lead of the Centre for Digital Innovation, Teesside University, UK. Prior to this he also served in the Anglia Ruskin University at Cambridge (as a Director of IT Research Institute), University of Northumbria at Newcastle (as a head of Computational Intelligence Group), University of Bradford, University of Sheffield, Sheffield Hallam University and the University of Dhaka (as a head of the Department of Computer Science and Engineering). He has extensive research experience in AI (artificial intelligence) applications, big data analysis, medical image processing, disease modelling, cyber security, intelligent decision support systems, humanoid robot, and real-time and adaptive control systems. Professor Hossain has led many large EU & UKRI funded projects as an International lead investigator, worth over £16 million. With a publication in Nature, he has published over 300 refereed research articles, contributed in 12 books, received the "F C Williams 1996" award for an IET journal (UK), Lifetime achievement award (Channel S, London) and 'Best Paper Awards' for five conference articles. He also had 17 successful PhD completions under his direct supervision. For further details of his publications & citations, please explore his Google Scholar account.
Title: 'Can AI-enabled Digital Technologies Help Bangladesh in Developing a Sustainable Mid-Income Country?